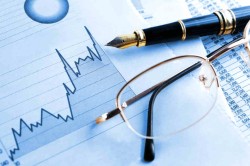 PHI Group, Inc. Common Stock (OTCMKTS:PHIL) announced its quarterly earnings results on Monday, May 21st. The company reported ($0.01) earnings per share (EPS) for the quarter, Bloomberg Earnings reports. The company had revenue of $0.50 million during the quarter. PHI Group, Inc. Common Stock had a negative net margin of 233.74% and a negative return on equity of 94.69%.
PHI Group, Inc. Common Stock opened at $0.04 on Friday, Marketbeat Ratings reports. The company has a quick ratio of 0.42, a current ratio of 0.42 and a debt-to-equity ratio of 0.39. PHI Group, Inc. Common Stock has a 12 month low of $0.01 and a 12 month high of $0.19.
In other news, CEO Henry Fahman purchased 11,574,074 shares of the company's stock in a transaction that occurred on Wednesday, April 25th. The stock was purchased at an average cost of $0.03 per share, for a total transaction of $347,222.22. The purchase was disclosed in a legal filing with the Securities & Exchange Commission, which is accessible through this link. 31.96% of the stock is currently owned by insiders.
PHI Group, Inc. Common Stock Company Profile
PHI Group Inc, through its subsidiary, PHI Capital Holdings, Inc, provides merger and acquisition advisory, consulting, project financing, and capital market services to clients in North America and Asia. The company was formerly known as Providential Holdings, Inc and changed its name to PHI Group, Inc in April 2009.
Receive News & Ratings for PHI Group Inc. Common Stock Daily - Enter your email address below to receive a concise daily summary of the latest news and analysts' ratings for PHI Group Inc. Common Stock and related companies with MarketBeat.com's FREE daily email newsletter.