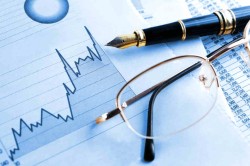 Goodrich Petroleum Corp (NYSEAMERICAN:GDP) – Stock analysts at Capital One Financial decreased their Q2 2018 EPS estimates for Goodrich Petroleum in a report released on Tuesday, May 29th, Zacks Investment Research reports. Capital One Financial analyst P. Johnston now expects that the company will post earnings per share of ($0.06) for the quarter, down from their previous forecast of $0.26. Capital One Financial also issued estimates for Goodrich Petroleum's Q4 2018 earnings at $0.25 EPS, FY2018 earnings at ($0.12) EPS and FY2019 earnings at $2.18 EPS.
Goodrich Petroleum (NYSEAMERICAN:GDP) last posted its quarterly earnings data on Tuesday, May 15th. The company reported ($0.47) earnings per share (EPS) for the quarter, missing analysts' consensus estimates of ($0.04) by ($0.43). The company had revenue of $11.83 million for the quarter, compared to analyst estimates of $14.66 million.
Separately, Robert W. Baird set a $18.00 price objective on shares of Goodrich Petroleum and gave the stock a "buy" rating in a report on Tuesday, May 1st.
Goodrich Petroleum opened at $12.23 on Thursday, according to MarketBeat Ratings. Goodrich Petroleum has a 52-week low of $8.20 and a 52-week high of $15.75.
Several hedge funds have recently added to or reduced their stakes in the company. Dimensional Fund Advisors LP lifted its position in Goodrich Petroleum by 147.4% during the first quarter. Dimensional Fund Advisors LP now owns 48,645 shares of the company's stock valued at $534,000 after purchasing an additional 28,984 shares during the last quarter. ZPR Investment Management bought a new stake in Goodrich Petroleum during the first quarter valued at approximately $150,000. Finally, Spark Investment Management LLC bought a new stake in Goodrich Petroleum during the first quarter valued at approximately $109,000.
In other news, major shareholder Franklin Resources Inc sold 655,660 shares of Goodrich Petroleum stock in a transaction dated Tuesday, March 20th. The shares were sold at an average price of $10.75, for a total value of $7,048,345.00. The transaction was disclosed in a filing with the Securities & Exchange Commission, which is available at this hyperlink. Also, major shareholder Gen Iv Investment Opportunitie bought 69,519 shares of Goodrich Petroleum stock in a transaction dated Thursday, March 29th. The stock was acquired at an average price of $10.75 per share, with a total value of $747,329.25. The disclosure for this purchase can be found here.
About Goodrich Petroleum
Goodrich Petroleum Corporation, an independent oil and natural gas company, engages in the exploration, development, and production of oil and natural gas. It primarily holds interests in the Haynesville Shale Trend in northwest Louisiana and East Texas; Tuscaloosa Marine Shale Trend located in southwest Mississippi and southeast Louisiana; and the Eagle Ford Shale Trend situated in South Texas.
Get a free copy of the Zacks research report on Goodrich Petroleum (GDP)
For more information about research offerings from Zacks Investment Research, visit Zacks.com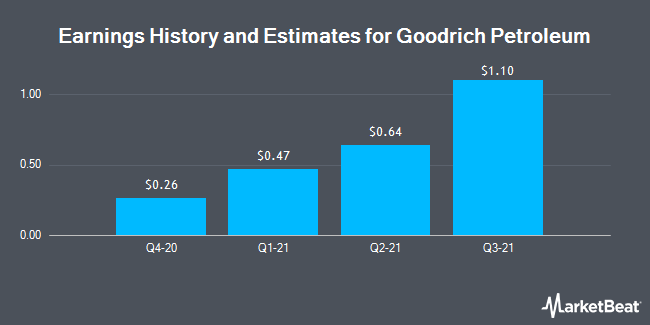 Receive News & Ratings for Goodrich Petroleum Daily - Enter your email address below to receive a concise daily summary of the latest news and analysts' ratings for Goodrich Petroleum and related companies with MarketBeat.com's FREE daily email newsletter.