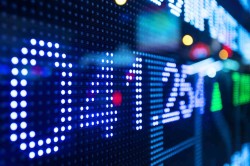 Khan Resources Inc (TSE:KRI) Director Marc Charles Henderson purchased 115,000 shares of Khan Resources stock in a transaction that occurred on Thursday, April 12th. The stock was acquired at an average price of C$0.09 per share, with a total value of C$10,350.00.
Khan Resources Inc has a 12-month low of C$0.14 and a 12-month high of C$0.35.
ILLEGAL ACTIVITY WARNING: This story was posted by StockNewsTimes and is the sole property of of StockNewsTimes. If you are accessing this story on another publication, it was illegally stolen and reposted in violation of US and international trademark and copyright law. The legal version of this story can be read at https://stocknewstimes.com/2018/04/24/marc-charles-henderson-purchases-115000-shares-of-khan-resources-inc-kri-stock.html.
Khan Resources Company Profile
Khan Resources Inc (Khan) is a Canada-based company. It is a mineral exploration and development company engaged in the acquisition, exploration and development of uranium in Mongolia. The Company is engaged in the exploration and development of certain uranium properties that are located in the Dornod district of north eastern Mongolia.
Receive News & Ratings for Khan Resources Daily - Enter your email address below to receive a concise daily summary of the latest news and analysts' ratings for Khan Resources and related companies with MarketBeat.com's FREE daily email newsletter.