Mondelez International (NASDAQ:MDLZ) is scheduled to issue its quarterly earnings data on Monday, April 30th. Analysts expect the company to announce earnings of $0.59 per share for the quarter.
Mondelez International (NASDAQ:MDLZ) last issued its quarterly earnings results on Wednesday, January 31st. The company reported $0.57 earnings per share (EPS) for the quarter, topping the Thomson Reuters' consensus estimate of $0.56 by $0.01. Mondelez International had a return on equity of 12.72% and a net margin of 11.28%. The firm had revenue of $6.97 billion during the quarter, compared to analyst estimates of $6.98 billion. During the same quarter in the previous year, the company posted $0.47 earnings per share. The company's revenue was up 2.9% compared to the same quarter last year. On average, analysts expect Mondelez International to post $2 EPS for the current fiscal year and $3 EPS for the next fiscal year.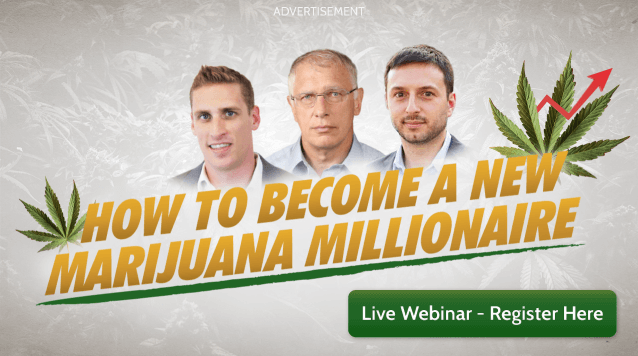 Shares of MDLZ stock opened at $40.11 on Monday. The company has a debt-to-equity ratio of 0.50, a current ratio of 0.48 and a quick ratio of 0.31. Mondelez International has a 12-month low of $39.19 and a 12-month high of $47.23. The stock has a market cap of $59,656.73, a price-to-earnings ratio of 18.74, a PEG ratio of 1.37 and a beta of 0.87.
Mondelez International announced that its Board of Directors has initiated a stock buyback program on Wednesday, January 31st that permits the company to buyback $6.00 billion in shares. This buyback authorization permits the company to reacquire shares of its stock through open market purchases. Shares buyback programs are usually an indication that the company's leadership believes its stock is undervalued.
The company also recently declared a quarterly dividend, which was paid on Thursday, April 12th. Shareholders of record on Thursday, March 29th were paid a dividend of $0.22 per share. This represents a $0.88 annualized dividend and a yield of 2.19%. The ex-dividend date of this dividend was Wednesday, March 28th. Mondelez International's dividend payout ratio (DPR) is currently 41.12%.
In other Mondelez International news, Director Charles E. Bunch purchased 2,000 shares of Mondelez International stock in a transaction that occurred on Friday, February 16th. The shares were bought at an average price of $43.90 per share, for a total transaction of $87,800.00. The transaction was disclosed in a legal filing with the SEC, which is available through the SEC website. Also, EVP Hubert Weber sold 10,931 shares of the business's stock in a transaction dated Friday, February 23rd. The shares were sold at an average price of $43.79, for a total value of $478,668.49. Following the transaction, the executive vice president now owns 160,865 shares in the company, valued at approximately $7,044,278.35. The disclosure for this sale can be found here. 2.00% of the stock is currently owned by insiders.
Several brokerages have issued reports on MDLZ. Zacks Investment Research lowered Mondelez International from a "buy" rating to a "hold" rating in a research note on Wednesday, January 10th. Piper Jaffray reaffirmed a "buy" rating and set a $52.00 price target on shares of Mondelez International in a research note on Thursday, February 1st. Susquehanna Bancshares reaffirmed a "hold" rating and set a $48.00 price target on shares of Mondelez International in a research note on Tuesday, January 30th. Morgan Stanley lifted their price target on Mondelez International from $49.00 to $50.00 and gave the stock an "overweight" rating in a research note on Thursday, February 1st. Finally, Societe Generale raised Mondelez International from a "hold" rating to a "buy" rating and lifted their price target for the stock from $45.00 to $55.00 in a research note on Friday, February 2nd. Two investment analysts have rated the stock with a sell rating, one has issued a hold rating, thirteen have issued a buy rating and one has given a strong buy rating to the company. The stock currently has an average rating of "Buy" and an average target price of $50.38.
COPYRIGHT VIOLATION NOTICE: "Mondelez International (MDLZ) Scheduled to Post Quarterly Earnings on Monday" was first reported by StockNewsTimes and is the sole property of of StockNewsTimes. If you are viewing this news story on another domain, it was illegally copied and reposted in violation of U.S. and international copyright law. The legal version of this news story can be accessed at https://stocknewstimes.com/2018/04/23/mondelez-international-mdlz-scheduled-to-post-quarterly-earnings-on-monday.html.
Mondelez International Company Profile
Mondelez International, Inc, through its subsidiaries, manufactures and markets snack food and beverage products worldwide. It offers biscuits, including cookies, crackers, and salted snacks; chocolates; gums and candies; coffee and powdered beverages; and cheese and grocery products. The company's primary snack brand portfolio includes Nabisco, Oreo, LU, and belVita biscuits; Cadbury, Milka, Cadbury Dairy Milk, and Toblerone chocolates; Trident gums; Halls candies; and Tang powdered beverages.
Receive News & Ratings for Mondelez International Daily - Enter your email address below to receive a concise daily summary of the latest news and analysts' ratings for Mondelez International and related companies with MarketBeat.com's FREE daily email newsletter.