Altus Group (TSE:AIF) insider Angelo Bartolini sold 2,000 shares of Altus Group stock in a transaction on Wednesday, March 28th. The shares were sold at an average price of C$32.23, for a total value of C$64,460.00.
Altus Group stock traded up C$0.28 during midday trading on Friday, hitting C$32.12. The stock had a trading volume of 55,200 shares, compared to its average volume of 89,688. Altus Group has a 12 month low of C$25.25 and a 12 month high of C$37.89.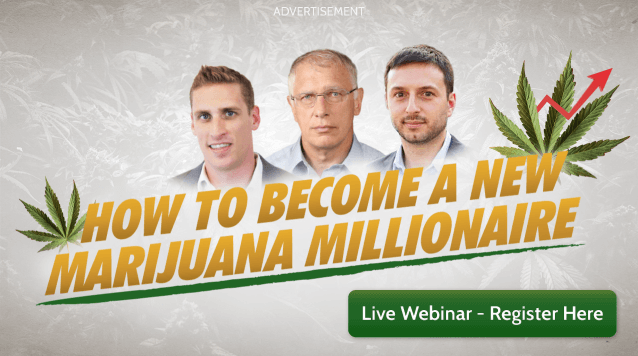 Altus Group (TSE:AIF) last posted its earnings results on Thursday, February 22nd. The company reported C$0.15 EPS for the quarter, missing the Thomson Reuters' consensus estimate of C$0.50 by C($0.35). The company had revenue of C$122.74 million for the quarter, compared to the consensus estimate of C$123.83 million. Altus Group had a negative net margin of 2.80% and a negative return on equity of 3.34%.
The firm also recently disclosed a quarterly dividend, which was paid on Monday, April 16th. Investors of record on Saturday, March 31st were issued a $0.15 dividend. This represents a $0.60 dividend on an annualized basis and a yield of 1.87%. The ex-dividend date was Wednesday, March 28th.
A number of research analysts have commented on the company. TD Securities reduced their price objective on Altus Group from C$41.00 to C$40.00 and set a "buy" rating on the stock in a research note on Friday, February 23rd. BMO Capital Markets reduced their price objective on Altus Group from C$43.00 to C$40.00 in a research note on Friday, February 23rd. Finally, Scotiabank set a C$41.00 price target on Altus Group and gave the stock a "sector perform" rating in a research note on Wednesday, January 17th. Two investment analysts have rated the stock with a hold rating and three have assigned a buy rating to the company's stock. Altus Group currently has a consensus rating of "Buy" and an average target price of C$39.29.
WARNING: "Altus Group (TSE:AIF) Insider Angelo Bartolini Sells 2,000 Shares" was originally published by StockNewsTimes and is the sole property of of StockNewsTimes. If you are accessing this piece on another website, it was copied illegally and republished in violation of international trademark and copyright legislation. The original version of this piece can be viewed at https://stocknewstimes.com/2018/04/22/altus-group-ltd-aif-insider-angelo-bartolini-sells-2000-shares-of-stock.html.
Altus Group Company Profile
Altus Group Limited provides independent advisory services, software, and data solutions to the commercial real estate (CRE) industry. The company operates through Altus Analytics, CRE Consulting, and Geomatics segments. The Altus Analytics segment offers data, analytics software, and technology-related services, such as ARGUS Enterprise (AE), a software for valuation, and portfolio management; ARGUS Developer, a software for feasibility analysis and assessments; ARGUS EstateMaster, a software for development feasibility analysis; ARGUS on Demand, a hosted version of AE and ARGUS Developer; and Voyanta, a cloud-based data management solution.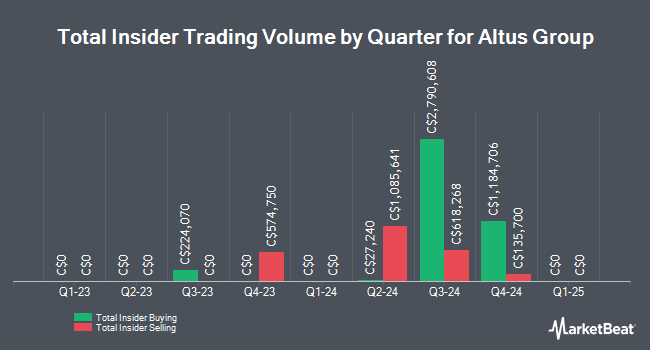 Receive News & Ratings for Altus Group Daily - Enter your email address below to receive a concise daily summary of the latest news and analysts' ratings for Altus Group and related companies with MarketBeat.com's FREE daily email newsletter.