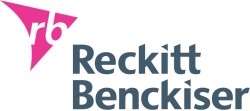 Reckitt Benckiser Group (LON:RB) had its target price lowered by Goldman Sachs Group from GBX 7,000 ($96.71) to GBX 6,400 ($88.42) in a research report sent to investors on Monday, February 19th. The brokerage currently has a neutral rating on the stock.
RB has been the topic of several other research reports. Barclays reaffirmed an equal weight rating and set a GBX 6,600 ($91.19) price objective (down previously from GBX 7,100 ($98.09)) on shares of Reckitt Benckiser Group in a report on Monday, November 27th. Liberum Capital dropped their price objective on Reckitt Benckiser Group from GBX 8,700 ($120.20) to GBX 8,000 ($110.53) and set a buy rating on the stock in a report on Wednesday, October 25th. Investec reaffirmed a sell rating and set a GBX 6,400 ($88.42) price objective on shares of Reckitt Benckiser Group in a report on Monday, January 29th. Morgan Stanley reaffirmed an overweight rating and set a GBX 9,000 ($124.34) price objective on shares of Reckitt Benckiser Group in a report on Monday, February 5th. Finally, JPMorgan Chase & Co. set a GBX 7,500 ($103.62) price objective on Reckitt Benckiser Group and gave the stock a buy rating in a report on Wednesday, January 3rd. Two investment analysts have rated the stock with a sell rating, thirteen have given a hold rating and nine have given a buy rating to the company's stock. Reckitt Benckiser Group presently has an average rating of Hold and an average target price of GBX 7,190 ($99.34).
Shares of Reckitt Benckiser Group (RB) traded down GBX 16 ($0.22) during mid-day trading on Monday, hitting GBX 5,649 ($78.05). The company's stock had a trading volume of 1,502,807 shares, compared to its average volume of 1,700,000. The stock has a market capitalization of $39,820.00 and a price-to-earnings ratio of 2,054.18. Reckitt Benckiser Group has a 12 month low of GBX 5,608 ($77.48) and a 12 month high of GBX 8,110.43 ($112.05).
The company also recently disclosed a dividend, which will be paid on Thursday, May 24th. Investors of record on Thursday, April 12th will be given a GBX 97.70 ($1.35) dividend. The ex-dividend date is Thursday, April 12th. This represents a yield of 1.65%. This is an increase from Reckitt Benckiser Group's previous dividend of $66.60.
WARNING: This news story was first posted by StockNewsTimes and is the property of of StockNewsTimes. If you are accessing this news story on another domain, it was copied illegally and reposted in violation of US & international trademark & copyright laws. The legal version of this news story can be viewed at https://stocknewstimes.com/2018/03/14/reckitt-benckiser-group-rb-price-target-cut-to-gbx-6400.html.
About Reckitt Benckiser Group
Reckitt Benckiser Group plc is a manufacturer and marketer of health, hygiene and home products. The Company's segments include ENA and DvM. The ENA segment consists of Europe, Russia/Commonwealth of Independent States (CIS), Israel, North America, Australia and New Zealand. The DvM segment consists of North Africa, Middle East (excluding Israel) and Turkey, Africa, South Asia, North Asia, Latin America, Japan, Korea and the Association of Southeast Asian Nations (ASEAN).
Receive News & Ratings for Reckitt Benckiser Group Daily - Enter your email address below to receive a concise daily summary of the latest news and analysts' ratings for Reckitt Benckiser Group and related companies with MarketBeat.com's FREE daily email newsletter.