Aimia (TSE:AIM) had its price target dropped by Raymond James Financial from C$5.00 to C$4.00 in a report issued on Friday, February 16th. The brokerage currently has an "outperform" rating on the stock. Raymond James Financial's price target would indicate a potential upside of 161.44% from the company's current price.
AIM has been the topic of a number of other research reports. CIBC dropped their target price on shares of Aimia from C$2.75 to C$1.25 and set an "underperform" rating on the stock in a report on Friday, February 16th. Royal Bank of Canada dropped their target price on shares of Aimia from C$4.00 to C$3.00 and set a "sector perform" rating on the stock in a report on Monday, February 5th. Finally, TD Securities boosted their target price on shares of Aimia from C$2.50 to C$3.00 and gave the company a "hold" rating in a report on Thursday, November 9th. Four analysts have rated the stock with a sell rating, three have issued a hold rating and one has given a buy rating to the company. The stock currently has a consensus rating of "Hold" and a consensus price target of C$3.00.
Aimia (TSE AIM) traded up C$0.01 during trading hours on Friday, reaching C$1.53. 600,962 shares of the company traded hands, compared to its average volume of 1,146,505. Aimia has a twelve month low of C$1.40 and a twelve month high of C$9.21. The company has a market capitalization of $237.60, a PE ratio of -1.59 and a beta of 1.20.
COPYRIGHT VIOLATION WARNING: This report was originally published by StockNewsTimes and is the property of of StockNewsTimes. If you are viewing this report on another site, it was copied illegally and reposted in violation of United States and international trademark & copyright law. The original version of this report can be viewed at https://stocknewstimes.com/2018/03/14/raymond-james-financial-lowers-aimia-aim-price-target-to-c4-00.html.
Aimia Company Profile
Aimia Inc is a Canada-based data-driven marketing and loyalty analytics company. The Company through its subsidiaries, operating in the 3 business segments: Americas Coalitions, International Coalitions and Global Loyalty Solutions (GLS).Within the Americas Coalitions segment, The Company owns and operates the Aeroplan Program, Canada's coalition loyalty program, and the Corporation's Canadian non-platform based loyalty services business.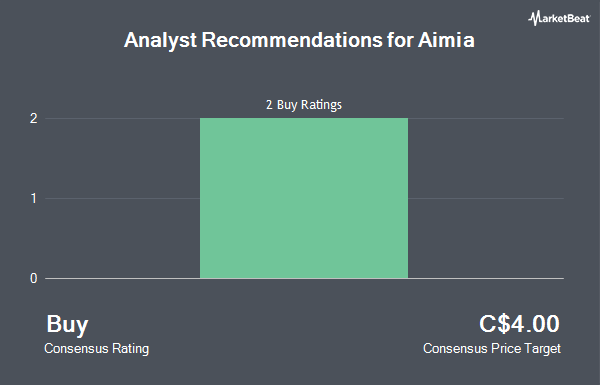 Receive News & Ratings for Aimia Daily - Enter your email address below to receive a concise daily summary of the latest news and analysts' ratings for Aimia and related companies with MarketBeat.com's FREE daily email newsletter.