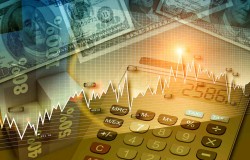 Griffon Co. (NYSE:GFF) announced a quarterly dividend on Wednesday, January 31st, RTT News reports. Stockholders of record on Thursday, February 22nd will be paid a dividend of 0.07 per share by the conglomerate on Thursday, March 22nd. This represents a $0.28 annualized dividend and a dividend yield of 1.45%. The ex-dividend date is Wednesday, February 21st.
Griffon has increased its dividend payment by an average of 24.4% annually over the last three years and has increased its dividend annually for the last 7 consecutive years.
Griffon (NYSE:GFF) traded down $0.20 during trading hours on Wednesday, reaching $19.30. 158,686 shares of the company were exchanged, compared to its average volume of 129,264. Griffon has a 12 month low of $17.60 and a 12 month high of $25.15. The company has a debt-to-equity ratio of 2.85, a current ratio of 2.92 and a quick ratio of 2.06. The stock has a market capitalization of $949.34, a PE ratio of 25.32 and a beta of 1.39.
Griffon (NYSE:GFF) last posted its earnings results on Wednesday, January 31st. The conglomerate reported $0.06 EPS for the quarter, missing the Zacks' consensus estimate of $0.14 by ($0.08). The firm had revenue of $437.30 million for the quarter. Griffon had a net margin of 1.83% and a return on equity of 7.94%.
In related news, Director Louis J. Grabowsky acquired 2,500 shares of the firm's stock in a transaction on Friday, February 2nd. The shares were acquired at an average cost of $18.33 per share, with a total value of $45,825.00. Following the completion of the acquisition, the director now directly owns 32,594 shares in the company, valued at approximately $597,448.02. The transaction was disclosed in a legal filing with the SEC, which is available through the SEC website. 24.80% of the stock is currently owned by company insiders.
Separately, Sidoti assumed coverage on shares of Griffon in a research note on Friday, March 9th. They issued a "buy" rating on the stock.
COPYRIGHT VIOLATION NOTICE: This report was originally reported by StockNewsTimes and is the property of of StockNewsTimes. If you are viewing this report on another publication, it was illegally stolen and republished in violation of international copyright & trademark law. The correct version of this report can be viewed at https://stocknewstimes.com/2018/03/14/griffon-co-gff-to-go-ex-dividend-on-february-21st.html.
Griffon Company Profile
Griffon Corporation is a management and holding company that conducts business through its subsidiaries. The Company operates through two segments: Home & Building Products (HBP) and Telephonics Corporation (Telephonics). The HBP segment consists of three companies: The AMES Companies, Inc (AMES), Clopay Building Products Company, Inc (CBP) and ClosetMaid LLC (ClosetMaid).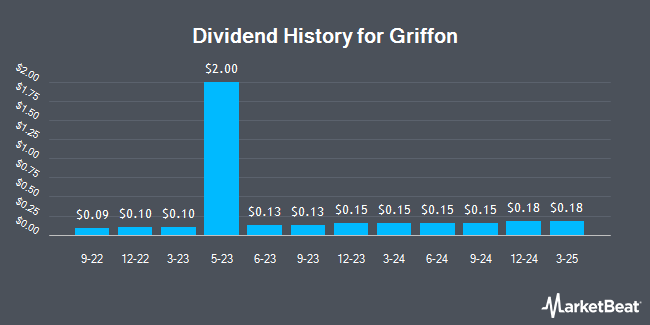 Receive News & Ratings for Griffon Daily - Enter your email address below to receive a concise daily summary of the latest news and analysts' ratings for Griffon and related companies with MarketBeat.com's FREE daily email newsletter.