Fortis (TSE:FTS) had its price target reduced by research analysts at TD Securities from C$51.00 to C$46.00 in a report released on Friday, February 16th. The brokerage currently has a "buy" rating on the stock. TD Securities' target price would indicate a potential upside of 7.00% from the stock's previous close.
A number of other brokerages have also recently weighed in on FTS. CIBC boosted their price objective on Fortis from C$49.00 to C$50.00 in a research note on Thursday, January 11th. JPMorgan Chase & Co. upped their price target on Fortis from C$48.00 to C$49.00 in a research note on Monday, November 13th. BMO Capital Markets cut their price objective on Fortis from C$51.50 to C$49.00 in a research report on Tuesday, February 6th. National Bank Financial cut Fortis from a "sector perform market weight" rating to an "underperform market weight" rating in a research report on Sunday, January 28th. Finally, Scotiabank upped their target price on Fortis from C$50.00 to C$51.00 and gave the company an "outperform" rating in a report on Monday, November 6th. One investment analyst has rated the stock with a hold rating and six have given a buy rating to the company. The stock has a consensus rating of "Buy" and a consensus target price of C$46.75.
Shares of Fortis (FTS) traded down C$0.10 on Friday, reaching C$42.99. The company had a trading volume of 809,626 shares, compared to its average volume of 1,179,375. The firm has a market capitalization of $18,160.00, a P/E ratio of 18.53 and a beta of -0.02. Fortis has a 52-week low of C$39.38 and a 52-week high of C$48.73.
In related news, Director Gary Joseph Smith sold 10,072 shares of the firm's stock in a transaction dated Monday, February 26th. The stock was sold at an average price of C$42.10, for a total transaction of C$424,031.20.
WARNING: This piece of content was reported by StockNewsTimes and is the property of of StockNewsTimes. If you are accessing this piece of content on another domain, it was copied illegally and reposted in violation of US and international copyright and trademark legislation. The original version of this piece of content can be viewed at https://stocknewstimes.com/2018/03/14/fortis-fts-pt-lowered-to-c46-00-at-td-securities.html.
About Fortis
Fortis Inc is a Canada-based electric and gas utility holding company. The Company's segments include Regulated Utilities and Non-Regulated Utilities. The Regulated Utilities segment includes Regulated Electric & Gas Utilities-the United States, which consists of ITC Holdings Corp. (ITC Holdings), UNS Energy Corporation and Central Hudson Gas & Electric Corporation (Central Hudson); Gas & Electric Utilities-Canadian, which consists of FortisAlberta Inc (FortisAlberta), FortisBC Energy Inc (FortisBC Energy), FortisBC Inc (FortisBC Electric) and Newfoundland Power Inc (Newfoundland Power); Electric Utilities-Caribbean, which includes its ownership interest in Caribbean Utilities Company, Ltd., Fortis Turks and Caicos, and its investment in Belize Electricity Limited.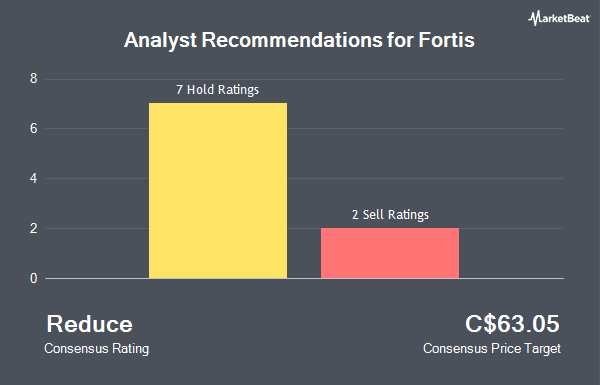 Receive News & Ratings for Fortis Daily - Enter your email address below to receive a concise daily summary of the latest news and analysts' ratings for Fortis and related companies with MarketBeat.com's FREE daily email newsletter.