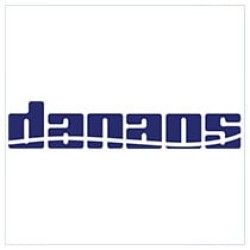 Danaos (NYSE:DAC) posted its earnings results on Thursday, February 22nd. The shipping company reported $0.28 earnings per share for the quarter, topping analysts' consensus estimates of $0.21 by $0.07, Zacks reports. Danaos had a return on equity of 22.61% and a net margin of 18.57%. The firm had revenue of $114.17 million for the quarter, compared to the consensus estimate of $105.45 million.
Shares of Danaos (NYSE:DAC) traded up $0.05 on Wednesday, hitting $1.30. The stock had a trading volume of 7,022 shares, compared to its average volume of 43,323. Danaos has a 12-month low of $1.25 and a 12-month high of $3.20. The company has a market cap of $142.74, a PE ratio of -0.34 and a beta of 0.73.
A number of research analysts have weighed in on the company. Zacks Investment Research downgraded Danaos from a "hold" rating to a "sell" rating in a report on Wednesday, March 7th. Jefferies Group reiterated a "hold" rating and set a $2.00 target price on shares of Danaos in a report on Friday, March 2nd. Finally, ValuEngine downgraded Danaos from a "buy" rating to a "hold" rating in a report on Sunday, December 31st.
WARNING: This piece of content was originally published by StockNewsTimes and is the property of of StockNewsTimes. If you are reading this piece of content on another publication, it was illegally stolen and republished in violation of US and international copyright law. The correct version of this piece of content can be viewed at https://stocknewstimes.com/2018/03/14/danaos-dac-posts-earnings-results-beats-estimates-by-0-07-eps.html.
Danaos Company Profile
Danaos Corporation is a holding company and an international owner of containerships, chartering its vessels to a range of liner companies. The Company's principal business is the acquisition and operation of vessels. The Company conducts its operations through the vessel owning companies, whose principal activity is the ownership and operation of containerships that are under the management of a related party of the company.
Receive News & Ratings for Danaos Daily - Enter your email address below to receive a concise daily summary of the latest news and analysts' ratings for Danaos and related companies with MarketBeat.com's FREE daily email newsletter.