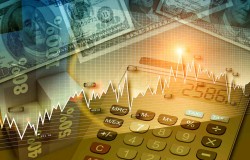 Renmin Tianli Group (NASDAQ:ABAC) is set to post its quarterly earnings results after the market closes on Monday, March 12th.
Shares of Renmin Tianli Group (NASDAQ:ABAC) opened at $2.45 on Friday. Renmin Tianli Group has a twelve month low of $1.60 and a twelve month high of $4.76.
Separately, TheStreet raised Renmin Tianli Group from a "d+" rating to a "c" rating in a report on Monday, December 4th.
TRADEMARK VIOLATION NOTICE: "Renmin Tianli Group (ABAC) Set to Announce Earnings on Monday" was published by StockNewsTimes and is the property of of StockNewsTimes. If you are accessing this report on another site, it was illegally copied and republished in violation of US and international trademark and copyright laws. The original version of this report can be accessed at https://stocknewstimes.com/2018/03/10/renmin-tianli-group-abac-set-to-announce-earnings-on-monday.html.
Renmin Tianli Group Company Profile
Renmin Tianli Group, Inc, formerly Aoxin Tianli Group, Inc, is a holding company. The Company is engaged in hog farming. The Company conducts its hog breeding operations through Wuhan Fengze Agricultural Science and Technology Development Co, Ltd. (Fengze), a subsidiary of Wuhan Aoxin Tianli Enterprise Investment Management Co, Ltd., its wholly foreign owned enterprise, or WFOE, and its subsidiaries, Hubei Tianzhili Breeder Hog Co, Ltd.
Receive News & Ratings for Renmin Tianli Group Daily - Enter your email address below to receive a concise daily summary of the latest news and analysts' ratings for Renmin Tianli Group and related companies with MarketBeat.com's FREE daily email newsletter.