Sixt Leasing SE (FRA:LNSX) received a €21.80 ($25.35) target price from analysts at Berenberg Bank in a research report issued to clients and investors on Friday, October 27th. The firm presently has a "neutral" rating on the stock. Berenberg Bank's price target indicates a potential upside of 23.16% from the stock's previous close.
Other research analysts have also recently issued research reports about the company. DZ Bank AG reaffirmed a "buy" rating on shares of Sixt Leasing SE in a report on Friday, August 18th. Baader Bank set a €26.00 ($30.23) target price on shares of Sixt Leasing SE and gave the company a "buy" rating in a research note on Thursday, September 21st. Two investment analysts have rated the stock with a hold rating and three have issued a buy rating to the company. The company currently has a consensus rating of "Buy" and a consensus price target of €23.08 ($26.83).
Sixt Leasing SE (FRA:LNSX) traded down €0.19 ($0.22) during midday trading on Friday, hitting €17.70 ($20.58). The company's stock had a trading volume of 163,438 shares. Sixt Leasing SE has a 52 week low of €17.00 ($19.77) and a 52 week high of €23.31 ($27.10).
ILLEGAL ACTIVITY WARNING: "Sixt Leasing SE (LNSX) PT Set at €21.80 by Berenberg Bank" was originally published by StockNewsTimes and is owned by of StockNewsTimes. If you are viewing this story on another domain, it was stolen and reposted in violation of US & international copyright and trademark law. The legal version of this story can be read at https://stocknewstimes.com/2017/11/11/sixt-leasing-se-lnsx-given-a-21-80-price-target-at-berenberg-bank.html.
About Sixt Leasing SE
Sixt Leasing SE, together with its subsidiaries, engages in vehicle leasing business in Germany, Austria, Switzerland, France, and the Netherlands. The company operates through Leasing and Fleet Management segments. The Leasing segment provides lease financing and associated services to corporate customers; and classic finance leasing services, including OEM independent consultation for vehicle selection, vehicle procurement, maintenance of the vehicles over the total contract period, tire changing, and service packages for damages, as well as the management of car insurances, fuel cards, vehicle taxes, and radio license fees.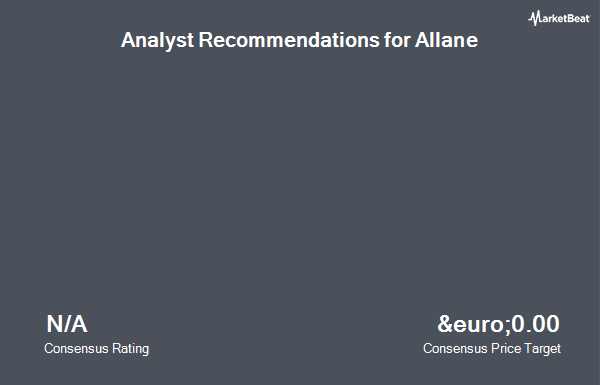 Receive News & Ratings for Sixt Leasing SE Daily - Enter your email address below to receive a concise daily summary of the latest news and analysts' ratings for Sixt Leasing SE and related companies with MarketBeat.com's FREE daily email newsletter.